This old log house photographed in April, 2015 has now been removed, likely to be reconstructed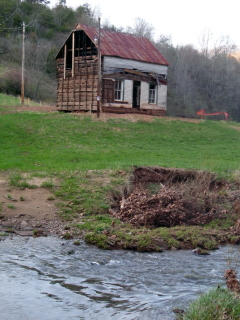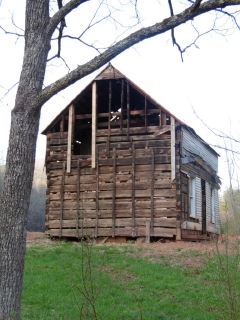 Ole Pine Creek log house goes back to 1800s
2016
This ole log house on lower Pine Creek, built in the late 1800s, was purchased by an out-of-area owner and it appears that the owner might be interested in restoring the structure.
The dwelling was long-occupied by Waitman T. "Bill" and Louise Elizabeth Brooks Godfrey, who raised their family there.
They had six girls and one son.
"Bill" Godfrey was born in the house in 1912, and purchased the property from his grandfather John Starkey in 1941 for $1200. He lived in the house until his death in 2007 at the age of 95.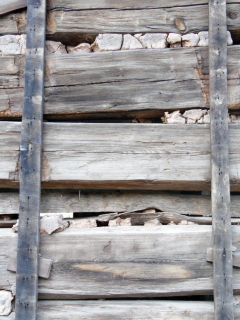 The new owner has removed the board covering to reveal well- preserved logs in the two-story structure.
The history of the log house is unknown. If readers know history, we would be interested in hearing from them.