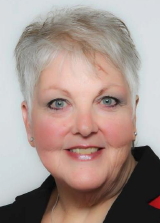 Avis J. Ryan, age 62, passed on in Largo, Florida, on March 26th, 2015.

She is survived by her son, Michael A. Ryan and wife, Alison; grandson, Carter; sister, Mary Carpenter and brother-in-law, Jack; brother, David Metheney and his wife, Leah; brother, Paul Metheney and wife, Melinda.

Avis is preceded in death by mother, Ruby Starcher Metheney; father, Lynn Metheney; brother, Richard Metheney; her maternal grandparents, Orval and Ota Starcher; and paternal grandparents, Friend and Mary Metheney. Avis had many cherished aunts and uncles, cousins, nieces and nephews.

Avis attended Brunswick and Cloverleaf High Schools in Brunswick and Lodi, Ohio. She worked and lived in Key West, Daytona, and Tampa Florida; Aurora, Colorado; Quaker City, Ohio; and Ivydale, West Virginia.

Avis's wishes were for a celebration of her life with family, friends and Bluegrass gospel singing, which was one of her passions. A remembrance reception (in which any who wish to share stories about Avis are welcome to recount their memories) will be held at the Big Otter Community Center, 3433 Big Otter Highway, Ivydale, WV, at noon till 2 pm, on May 16th, featuring music, singers, and a covered dish luncheon. The luncheon will be followed by an optional and brief visit to the Coen Cemetery in Nebo, West Virginia for those that wish to attend.

In lieu of flowers, the family has requested that love offerings or donations be sent to the Carter Ryan Scholarship Fund at 9160 108th Avenue, Seminole, FL 33777.