A native of the long-faded Village of Richardson, John Joseph Kemmner of Spencer died at age 93.

Kemmner's grandfather, John Kemmner, a German immigrant, was an early settler of Richardson, a blacksmith and hotel operator.

John Kemmner's father, Alfred, was born in the village and spent most of his life there.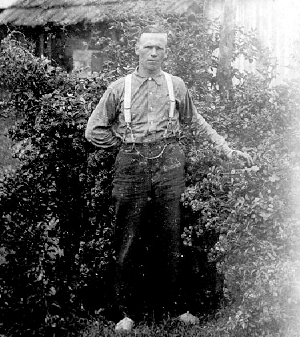 Alfred Kemmner, John Kemmner's father, in Richardson, early 1900s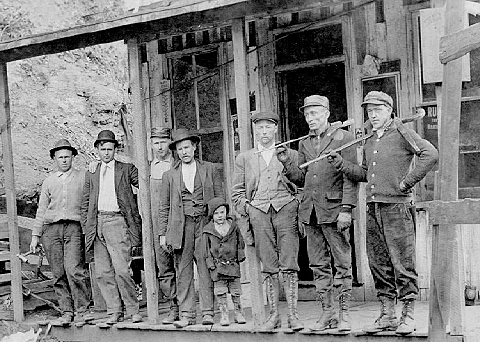 Kemmner's at Richardson's Duskey Store about 1910
(L-R) Alfred Kemmner, Mont Duskey, George Kemmner,
James Duskey, William Duskey, Unknown, Unknown, Unknown
(Photo from the Randall Whytsell Collection)
Kemmner was a veteran of World War II and worked for Monongahela Power Company for 35 years, retiring in 1982. He later served 29 years as President of the Poca Valley Bank, the longest serving president in its history.
There are dozens of stories on the Herald regarding faded Richardson.