2014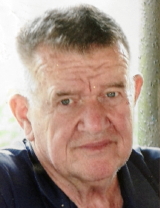 Well-known Gilmer countian and historian, Ron Miller of Normantown has passed at 84. Miller was instrumental in the collection of genealogy data in the publishing of the Gilmer County West Virginia History 1845-1989 and had been an active member of the Gilmer County Historical Society.
He was a consummate historian and reveled in the history of the area and their original families.
Miller was an inspiration and contributor to a series of stories developed by the Hur Herald called "Tales of Bear Fork."
He retired in 1973 as a Master Sergeant from the United States Air Force after 22 years, graduated from Glenville State College with a teaching degree and was a longtime employee of Gilmer Schools.
Read complete obituary Rondel (Ron) Curtis Miller