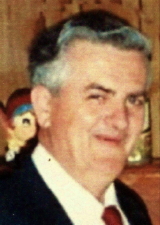 Norman G. Selmon, 75 of Rockport, W.Va. passed away at Parkersburg Care and Rehabilitation Sept. 10, 2014.

He was born January 8, 1939 in Gilmer County, W.Va. son of the late Russell Lee and Mary Yoak Selmon.

He was owner/operator of the Selmon Construction and worked as a truck driver and pipeline foreman in the oil fields. Most recently he worked as a Wal-Mart greeter.

Norman is survived by his wife of 54 years, Shirley Hickman Selmon; daughter, Shelia Jones (David) of Rockport, W.Va.; son, Greg Selmon (Donna) of Arnoldsburg, W.Va.; five grandchildren, Shelina, Nathan, Russell, Rachel and Sarah; two great grandchildren, Austin and Mikalya; and a sister Norma Jean Gumm (Ray) of Grantsville, W.Va.

There will not be visitation or services.

In lieu of flowers donations may be made in Norman's memory to the Parkersburg Care and Rehabilitation Resident Activity Fund at 1716 Gihon Road Parkersburg, WV 26101.