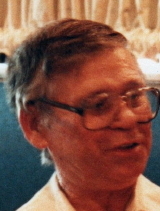 Greatest Generation: Cpl. Verdis Ray White (1926-2014)
July 2014
Cpl. Verdis Ray White of Sand Ridge, like hundreds of other Calhoun Greatest Generation men, went off to war in 1943 - World War II - where he served as a infantry machine gunner.
He was taken prisoner by the German's during the infamous Battle of the Buldge, and was liberated by the Russians after victory in 1945.
The 88-year-old White has died in Akron, Ohio.
He was a prisoner of war with two other Calhoun soldiers, Cpl. William T. Crawford Jr. of Arnoldsburg and Pfc. Burley A. Wilson of Grantsville.
He was decorated soldier, injured in the war, receiving the Purple Heart Medal and other significant combat awards.
His funeral service will be held Saturday, 10 a.m. at Newcomber Funeral Home in Akron, with burial in Greenlawn Cemetery.
Read full obituary Verdis Ray White
Another former Grantsville man from the Greatest Generation has also passed.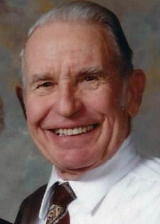 Greatest Generation: Grantsville man SSG Robert B. Tucker (1924-2014)
SSG Robert B. Tucker, 90, of the AAF Bomb Squadron, has died in Greenwood WV.
Tucker was gunner in the Pacific in World War II, serving in air offensives in Japan, the Eastern Mandates and the Western Pacific.
Tucker completed 32 combat missions with the 20th Air Force on Guam and was awarded the Distinguished Flying Cross, three Oak Leaf Clusters, and was given three bronze stars, among many other recognitions.
Tucker was a longtime employee of the Hope Gas Company.
Funeral services will be held Sunday July 27, 2014, at 2:00 pm, at the Stump Funeral Home in Grantsville with Rev. Lyle Welty and Eric Tucker officiating. Burial will follow in the Mt. Zion Cemetery with military graveside rites.
Friends may call at the funeral home Saturday from 5:00-8:00 pm.
Read complete obituary Robert B. Tucker