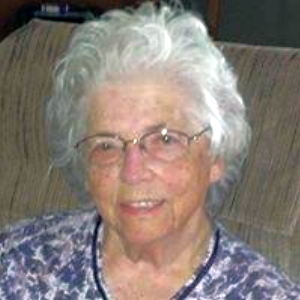 2014- A Calhoun native, Janice Morgan Hall, had her 100th birthday last weekend with a celebration at Frametown, Braxton County.
Ms. Morgan is a retired Braxton County teacher, having also taught one-room schools in Calhoun. She was physically and mentally alert and able to enjoy her centennial year.
She is the Great, Great, Great, Great Grand daughter of Morgan Morgan, the first settler of WV, and the daughter of Calhoun natives, Roy and Minnora (Nora) Whytsell Morgan of Altizer.
Her husband, James Harvey Hall died at age 95 in 2010.
She has a son, James S. Hall of Frametown and daughters, Patricia Moore of Harrisburg, PA and Roberta Powell of Tacoma, WV.
HALL PASSES AT 101 IN 2015
Janice was born May 16, 1914 on a farm in Altizer to Roy and Nora Whytsell Morgan, one of six children. She graduated from Grantsville High School in 1933 and attended Glenville State College, where she met her husband and obtained a teaching certificate.
She received her B.A. in education in 1955. She taught for several years in one-room schools in Calhoun County. The remaining 37-and-a-half years of her career were spent at Frametown Elementary in Braxton County, where she was greatly admired by her students.
Janice was a leader in 4-H, a member of the DAR, Eastern Star and Alpha Kappa Sorority. She taught Sunday school while a longtime member of Hope Baptist Church.