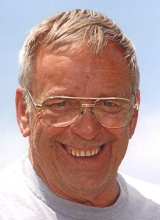 Roy Lee Love, 65, of Spencer, West Virginia died Saturday, May 10, 2014 at Charleston Area Medical Center's General Division, Charleston, West Virginia.

He was born May 13, 1948 in Genoa, West Virginia a son of the late Henry H. and Anna Jean Robertson Love. He was retired and disabled, loved traveling and camping with his grandchildren and was Baptist.

He is survived by his wife, Patricia Picklesimer Love; four sons, Henry Lee Love, Joey Michael Love, Steven Curtis Love and Gary Lee King, all of Spencer; four sisters, Lowilma Rutledge, Carolyn and Doris Radcliff, and Mary Ann Sheppard; five brothers, Henry, Patrick, Robert, Charles and Harold Love; and 13 grandchildren.

In addition to his parents, he was preceded in death by a son, Mark Allen Love and a brother, James Love.

Visiting hours will be held from 6:00 to 8:00 pm on Thursday, May 15, 2014 at the TAYLOR-VANDALE FUNERAL HOME, Spencer. A second visitation will take place from noon to 2:00 pm Saturday, May 17, 2014 at the Morris Funeral Home in Wayne, West Virginia. A procession will leave the funeral home at 2:00 for a graveside service at the Robertson Cemetery in Genoa.