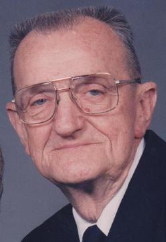 Charles Rimer Kendall, 87, of Mineral Wells, W.Va., formerly of Stumptown, passed away on April 22, 2014 at Camden Clark Medical Center, Memorial Campus.

He was born October 8, 1926, in Calhoun County, W.Va., a son of the late Alexander "Jack" and Nora V. Fitzpatrick Kendall.

Charles loved his family especially his grandchildren. He enjoyed hunting and fishing in his younger years and loved to play music especially the banjo. He played bluegrass with the Harmony Bluegrass, gospel music with the Harris Family and many other groups. He has many, many friends, never met a stranger and would help anyone in any way he could. He attended Rush Run Baptist Church.

He is survived by his wife, Beverla H. Bennett Kendall; one daughter, Connie Harris (Alva) of Mineral Wells; one son, Kenneth Kendall (Beverly) of Clarksburg, W.Va.; grandchildren, Tammy Harris of Parkersburg, Chuck Kendall (Crystal) of Grantsville, and Casey Bryant (Tommy) of Clarksburg; and great grandchildren, Charles Kendall III, Danielle and Shawn Kendall, all of Grantsville; great-great-granddaughter, MaKenzie Bryant of Clarksburg; and a very special family friend, Kate Modock of Elyria, Ohio.

In addition to his parents, he was preceded in death by one son, Charles Roger Kendall; and one brother, James Kenneth Kendall.

Funeral services will be held 11:00 a.m. on Saturday, April 26, at Lambert-Tatman Funeral Home, Pike St., south Parkersburg with Rev. Wes Jones officiating. A graveside service will be conducted at 1:30 p.m. at Collins Cemetery in Stumptown. Visitation will be from 2-4 and 6-8 p.m. on Friday, April 25, at the funeral home.