1914 TRAIN TRAGEDY KILLS YOUTH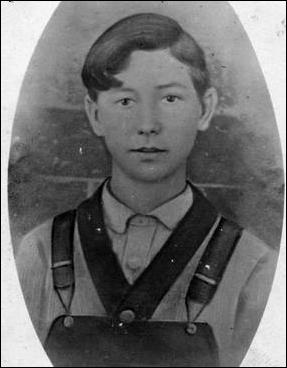 A 1914 Calhoun Chronicle reported "A very sad accident occurred on Bear Fork involving a Millstone boy."
Harley B. Ball, age 17 was killed while attempting to board a train in Bear Fork. He was born in 1897 to Letcher Ball and Kathren Dawson Ball.
Mrs. Ball, the young man's mother, is a sister to Mrs. Seymour Langford, two of whose children drowned in the waters of Henry's Fork recently.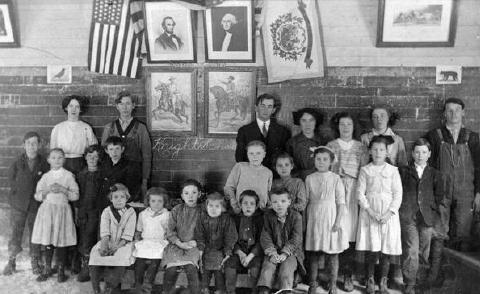 Knight School on Sycamore, about 1914, with Harley Ball
second person from the left in the back row, buried at the
Albert's Chapel Cemetery on Sand Ridge beside his parents.