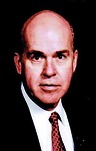 Russell T. Keith Jr., 80, of Charleston, passed away July 24 at Hubbard Hospice House, Charleston.

He was born August 19, 1932, in Spencer to the late Russell T. Keith Sr. and Edna Keith. In addition to his parents, he was preceded in death by a brother, Quellen.

Russ graduated from West Virginia University in 1954, where he was a member of Phi Kappa Psi fraternity. He served in the U.S. Air Force as a second lieutenant and was stationed in England for two years. Mr. Keith was the executive director of the West Virginia Bankers Association from 1964 until his retirement in 1992.

He was formerly married to Mary Conley and had two sons, Stuart Keith (Liliana) of Scarsdale, N.Y., and Stevan Montgomery Keith (Ellen) of Whitefish Bay, Wis. He has four grandchildren, Sara Keith of Atlanta, Ga., Matthew Keith and Andrew Keith of Whitefish Bay, Wis., and Sean Keith of Scarsdale, N.Y.; and one brother, Jack Keith of Spartanburg, S.C.

Funeral service will be held at 11 a.m. Saturday, August 3, at Barlow Bonsall Funeral Home, 1118 Virginia St. E., Charleston, with the Rev. Rymer Davis officiating. Burial will take place at 3 p.m. Saturday in Eventide Memorial Gardens, Spencer.

Visitation will be held two hours prior to the service at the funeral home.

You may send your condolences to the family at www.barlowbonsall.com

Barlow Bonsall Funeral Home has been entrusted with the arrangements.