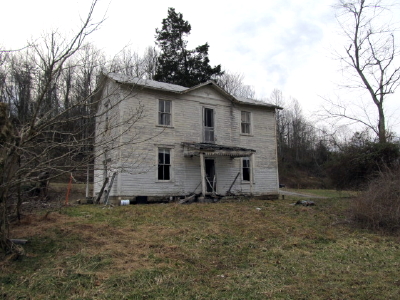 The ole river house of the McCelland Barr family is
barely standing, overlooking the Little Kanawha River
at the edge of Grantsville on the Russett Road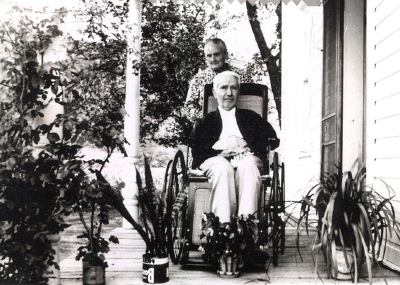 McCelland (1861-1947) and Sara Jane Sharps
(1869-1955) Barr on the porch of their river house
By Bob Weaver 2013
The ole river house of McCelland Barr is on its last legs, a reminder of one of Calhoun's prolific families.
The house was built across the road from the historic Samuel Barr house, McCelland's grandfather, which graced the Russett Road for about 150 years.
McCelland Barr was perhaps one of the longest serving teachers in the county, spanning almost 60 year, but he was equally known for his farming activities.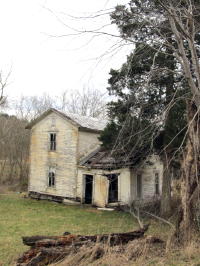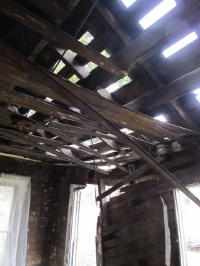 Even the remembrances are fading
McCelland was the son of Henry (1831-1872) and Mary Elizabeth Smith Barr.
In this house, they raised their children, Elma Barnes, Alfred "Ted" Barr, Grace Stutler, Ena Boggs and Paul Barr.
Paul Barr, perhaps is the best recollected by former students of the old Calhoun County High School - the South Side Service Station, grocery and luncheonette, an establishment they frequently visited.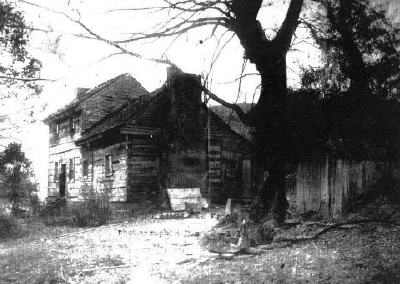 The Samuel And Rachel Weaver Barr family first settled in Calhoun in 1835, building a log cabin that once stood at the edge of Grantsville along the Little Kanawha River, the grandparents of McCelland Barr.