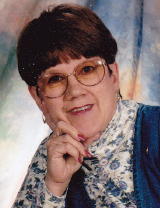 Elizabeth Anne Smith, 70, a lifelong resident of Grantsville, West Virginia, passed away from her all-too-brief fight with pancreatic cancer on Thursday, November 29th at 8:00 AM at the Charleston Area Medical Center.

Per Anne's wishes, her remains will be cremated.

Anne was a devoted wife, a loving mother, and a dedicated educator. Her most fulfilling and rewarding years were spent teaching our children as a para-professional with the Calhoun County Board of Education until she retired eight years ago.

After retirement, Anne spent much of her spare time with the Red Hat Society, children charities such as the Christmas Connection and the Gabriel Project, and her rare, but much loved trips to her favorite vacation spot in the world, Maui, Hawaii.

Anne is preceded in death by her parents, Fred O. and Eleanor Barnes, and her brother Bill Barnes.

She is survived by her husband, Bill Smith, her two children, Jason and Shannon Smith, and her brother Dick Barnes. Anne had two grandsons, Christopher and Mykal Johnson and three great-grandchildren whom she loved with all her heart.

There will be a "Celebration of Life" held at the Calhoun Senior Center from 2:00 to 4:00 p.m. December 23 (Sunday) to wish a fond "aloha" to Anne.

In lieu of flowers, Anne's family is requesting donations made to the American Cancer Society or for the purchase of children's books to be donated to Pleasant Hill School in her honor.