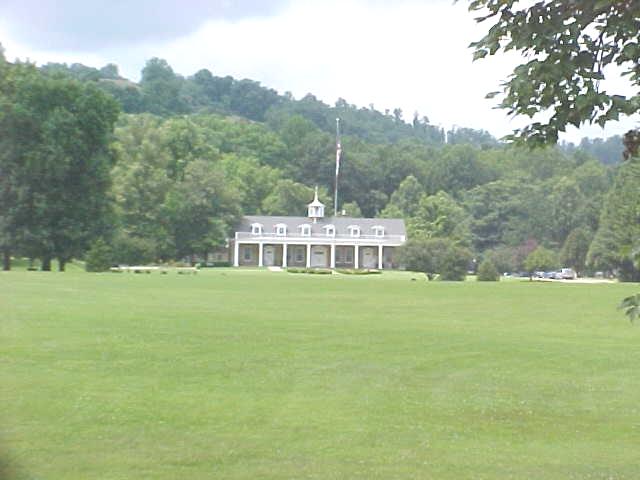 Mt. Vernon Dining Hall on 4-H campus
By Bob Weaver
Jackson's Mill is becoming a popular tourist stop in recent years.
The mill is best known as the state 4-H camp, but historically its story is connected to the early development of central West Virginia and the boyhood home of General Thomas J. "Stonewall" Jackson.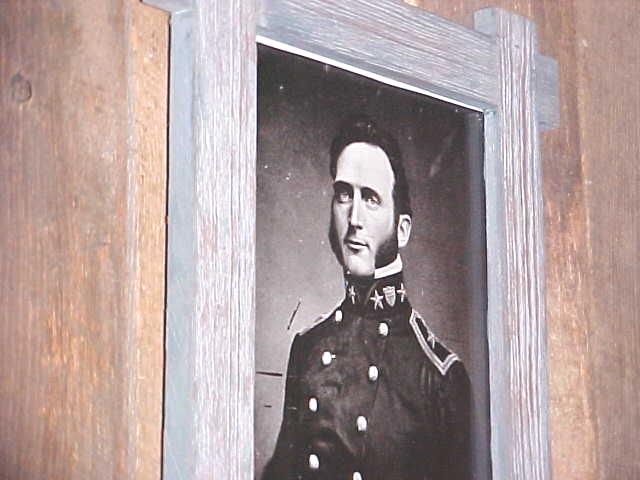 General Stonewall Jackson
Most recently it has become an historic area, depicting Jackson's life and times, but also a way of life long before the General arrived on the scene.
Three generations of Jackson family members operated a grist and saw mill on the site, first in 1801.
The site is now a popular tourist attraction with guided tours, more than a half-dozen historical buildings and hundreds of artifacts and tools representing a bygone era.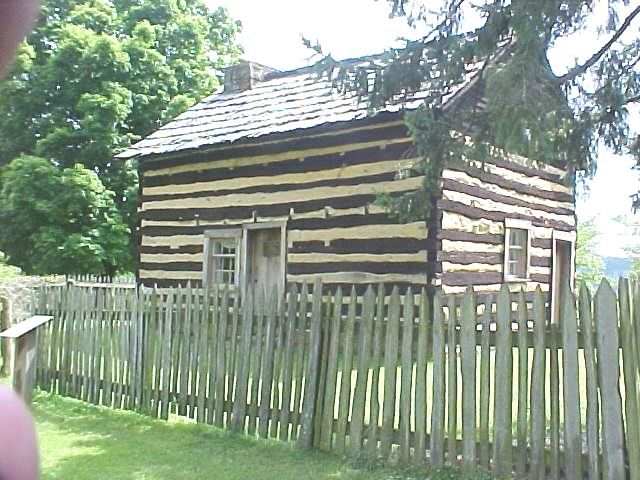 Henry McWhorter cabin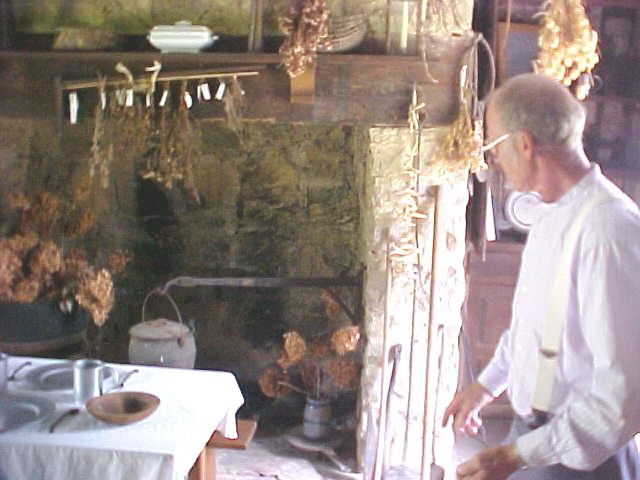 Inside WcWorter cabin, the large fireplace is center of structure
The Henry McWhorter cabin, built in present day Jane Lew in 1794, has served as a home, post office, church and meeting place and was moved to the Mill site in 1927. The Jackson house was nearby, now represented by a stone marker.
2003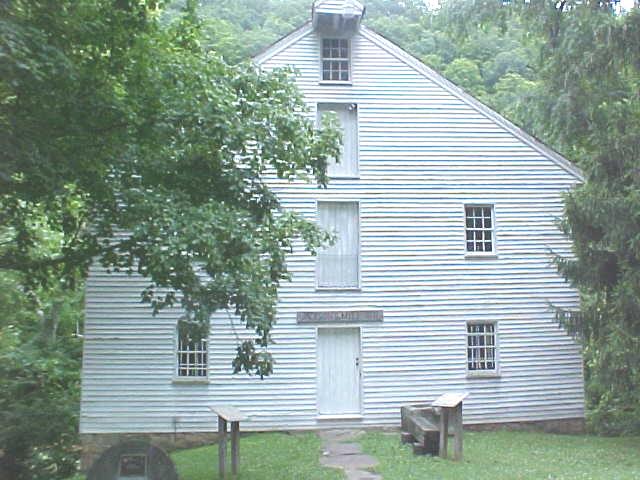 The Jackson Mill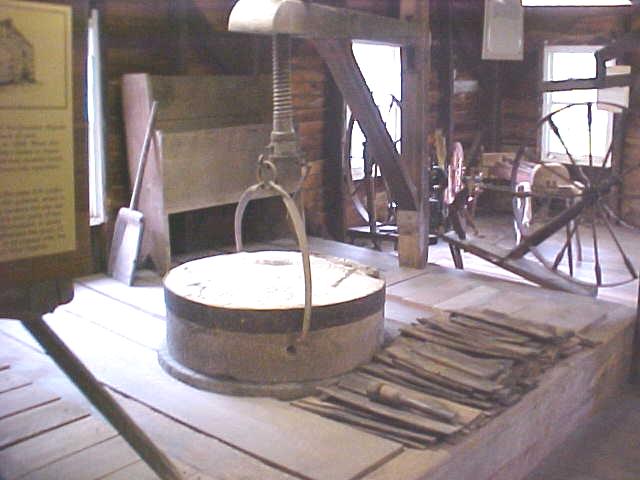 The old grist mill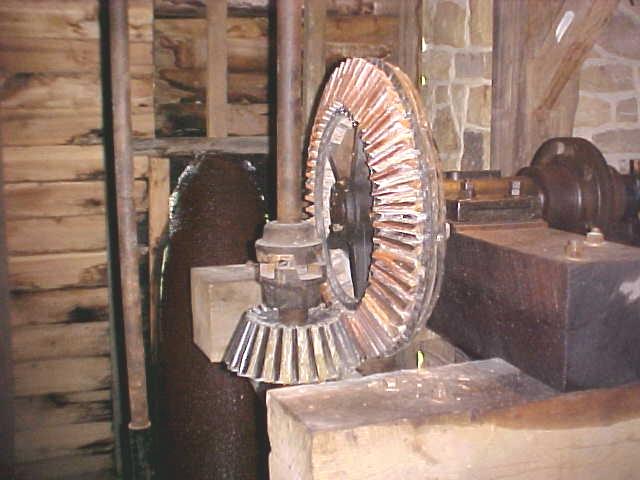 Large water-driven gear system extends to all floors
The Jackson Mill was the family livelihood for most of the 19th century. The 2 1/2 story building, now a museum contains hundreds of tools and artifacts. The mill was powered by a two horizontal water wheels, with a series of rods, wheels and gears connecting the floors. The mill produced grist and lumber.
Mary Conrad's historic cabin was moved from Roanoke, Lewis County to the site when the Stonewall Jackson Dam was constructed, and now serves as an information center and country store.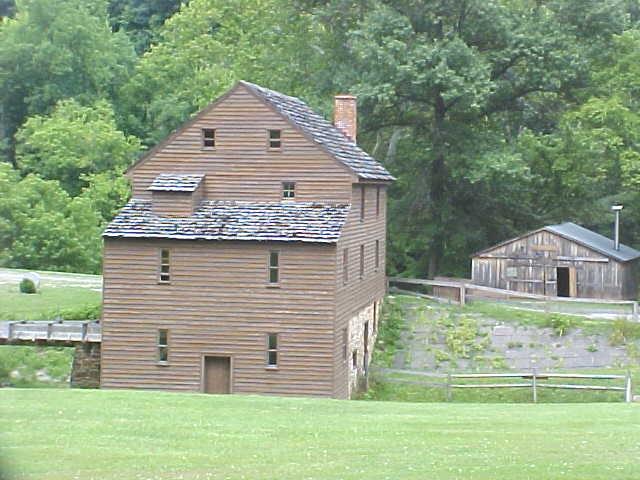 Blanker's "working mill" with blacksmith shop across road
A working mill was moved to the historic area from Greenbrier County, when it was originally built in 1994. Blanker's Mill is an excellent example of a working mill, and can still be used for demonstrations using water power from a nearby pond.
The historic area also includes a blacksmith shop and a demonstration and exhibit building.
2007