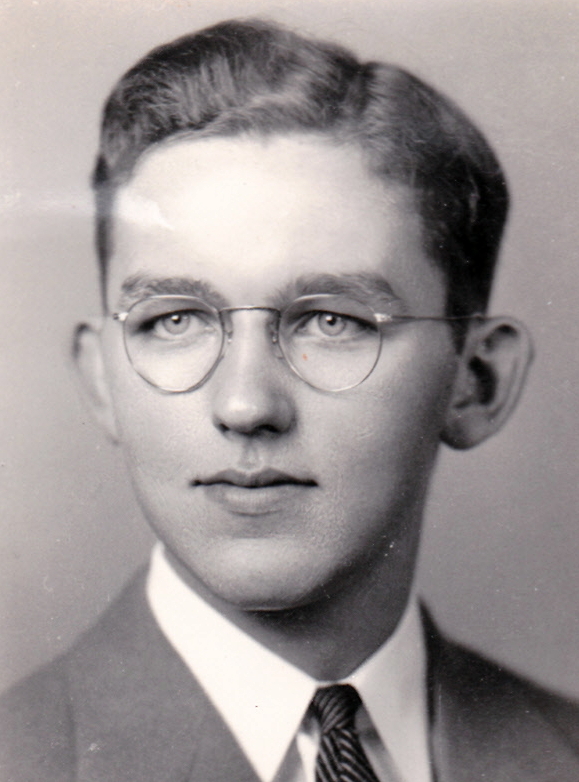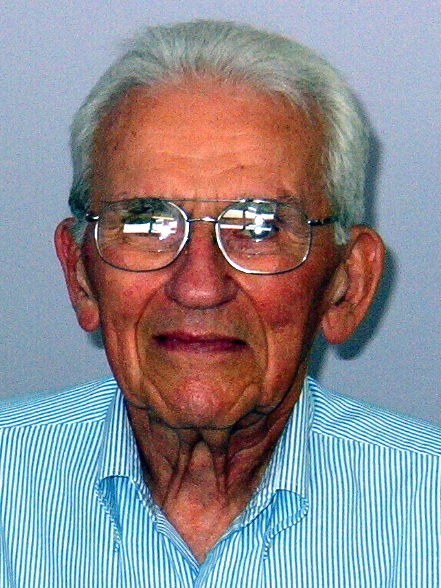 Calhoun's Al Ball in earlier school days and more recent
June, 2013
A Calhoun native, Albert Edmond Ball, 89, has died in Greenwood, Indiana.
With clarity and fondness, Ball recalled his childhood in the woods of Calhoun County between Hur and Rocksdale, sometimes in articles written for the Hur Herald. He was a veteran of World War II.
Ball returned to the Calhoun backwoods in 2008 for his last visit to his homeplace, the hills and hollers he wandered while living on Barnes Run.
Not unlike many who came from the Greatest Generation, his work ethic, values and respect of the human condition remained admirable, all to be remembered by those who knew him.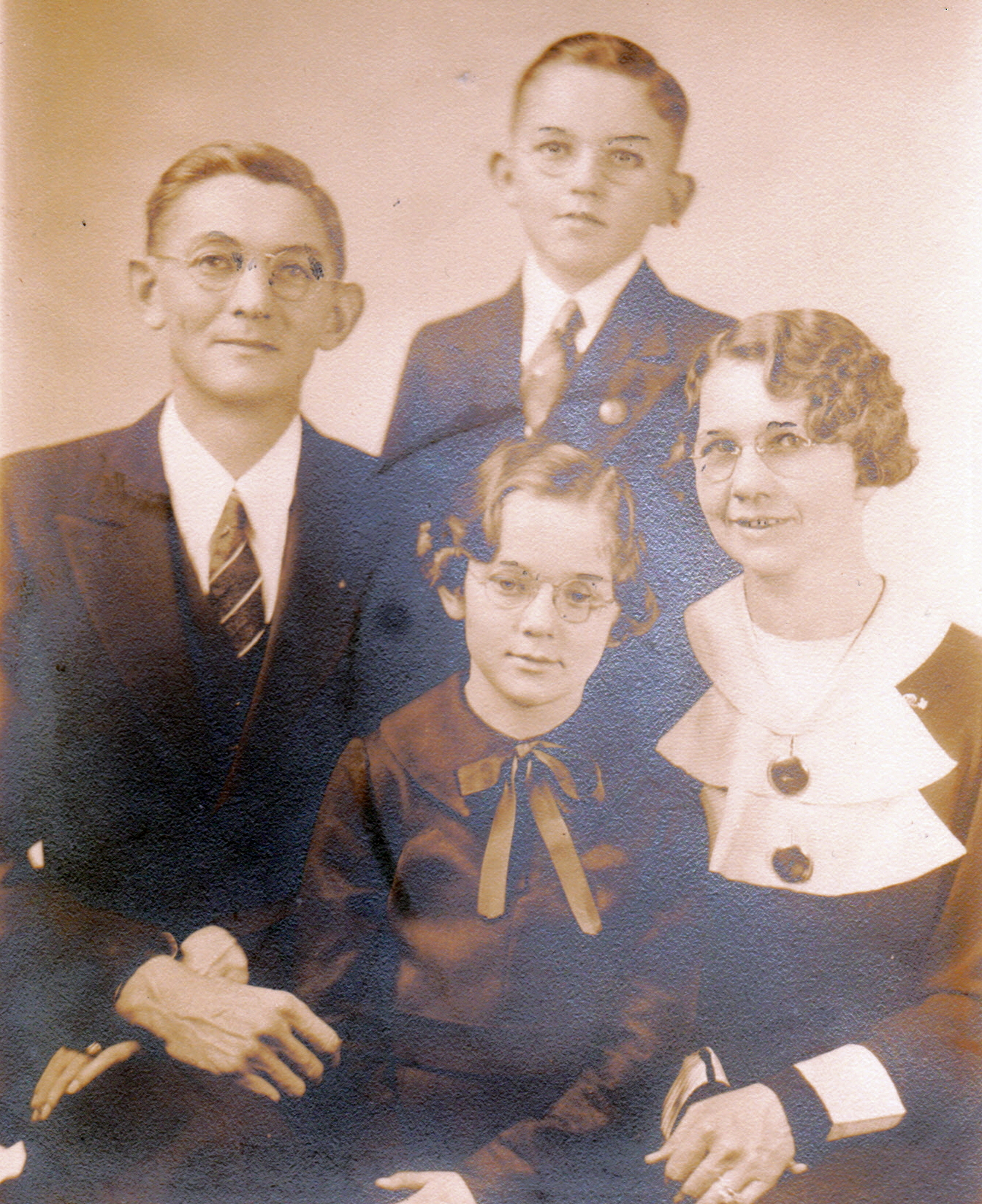 Lenna and Lelah Ball (a well-remembered Calhoun teacher) and children, Dorcas
and Albert E. Ball - Barnes Run 1930's
See complete obituary Albert Edmond Ball
'MY HOW THE WORLD HAS CHANGED' - Ball Recalls One-Room School Days
By Albert Ball 2012
Once upon a time, a little boy walked down a familiar dirt road to attend his first day of school (Barnes Run along West Fork).
He was not particularly excited about doing this because the time spent in school deprived him of some additional fun, exploring the surrounding world.
The school house was covered with wood siding that at one time had been painted white. The building-supporting outer members rested on rectangular sandstone pieces that had been set upright. Underneath the school floor was nothing but pure dirty dirt.
There was only one door which opened into a long room that housed a series of short wooden sticks that had been part-way pounded into holes that had been bored into the wall, so as to provide a place to hang coats in the winter.
A ceramic water cooler rested on a small wooden stand. I use the word cooler advisedly because the water in the cooler was - at best - a few mini-degrees higher in temperature than when it chugged from the spout of the hand-operated pump.
No mirrors, no water spigots, no hand towels or the like.
Inside was the big room with a large blackboard, a long recitation bench and teacher's desk.
The windows were tall and had no covering of any sort. There were no screens on the windows.
The floor was wooden and had been saturated with oil, so as to hold down any dust that wanted to rise.
In the middle of the room was a pot-bellied stove.
There were no lights, because you see, there was no electricity. Even the parents of the children in attendance did not have electricity in their homes.
Many of the children did not own a change of clothing and that alone did nothing pleasant for the air that was available to be sucked into our lungs on a hot day or in the wintertime when the reddish-hot sides of the potbellied stove spewed the heat evenly in all directions.
No fans, no electric lights, no space heaters.
Is it any wonder that this little kid now has problems in the electronic age when his childhood interests centered around watching foxes run across the fields.
Hearing owls hooting at night, listening to crickets by the thousands screaming in our ears, squirrels chattering as a covey of quail filled the air with the whirring sound of their flapping wings as they sought new cover or the location of our ripe cantaloupes.
My, how the world has changed.
Yellow school buses, computers, music-making machines and the whole nine yards ...
- 2012: Albert Ball, at age 88, recalled his early days on Barnes Run, a tributary of the lower West Fork. He is the son of the late Lennie and Leah Keith Ball, his mother a well-remembered educator, and a grandson of the Albert and Sadie Scott Ball, early farmers in that community.
Ball majored in Agriculture at Purdue University and worked his entire career as a field representative in the farm fertilizer industry.
"My greatest interest has always been in the realm of conservation of our natural resources. I am an untrained piano player and this provides me an outlet for my great love for a specific style of music," he said.
For about ten years he has lived in a retirement community on the fringes of Indianapolis, Indiana.
See also DEADFALLS AND FUR TRAPPIN' ON BARNES RUN - "Mashed Flat As A Fritter"
COUNTY'S OLDEST STANDING BIRDHOUSE SUNNY CAL JOURNAL - Hur's Curmudgeon Blacksmith, How To Make A Softball