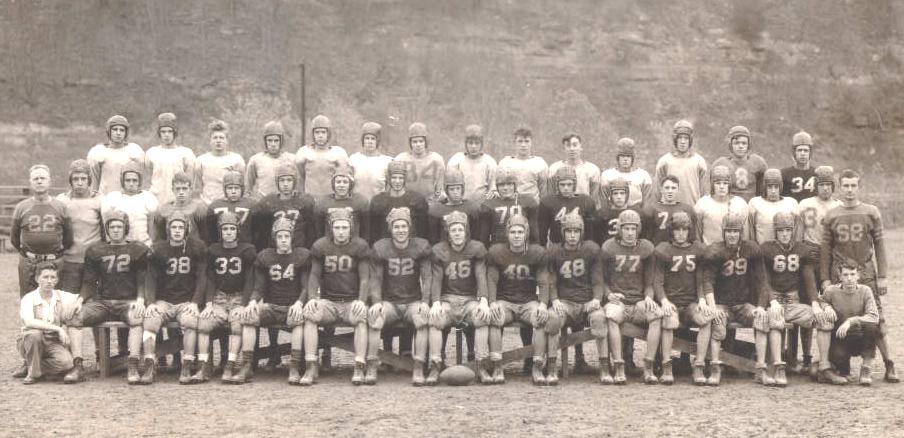 Harley Downs of Arnoldsburg submitted this picture of the 1943 Calhoun High School football team.
Harley says he can only identify one member, his uncle, Neil Haymaker back row far right with no headgear.
More recently, Carroll Weekley identified his brother, Robert Weekley #33 in first row.
First published in 2002, asking for help to identify team members, we received no responses.