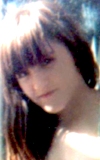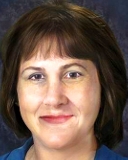 Missing Deborah Sue Lowe, age 13 (left)
in 1972; age progression to age 52 (right)
By Bob Weaver
In 2023, the family still seeks clues to what happened to her.
51 years ago a 13-year-old girl who moved to Florida with her family from Palestine, Wirt County, went missing, never to be seen again.
Debora Sue Lowe lived in Pompano Beach, Florida, where her Wirt County family re-located.
Her family roots go back to the Husks of the Husk Ridge near Hur.
February 28, 1972, she was seen walking to school between 7:30 and 8:30 in the morning, when she vanished, her books were found in a trash can.
Family members said at first law enforcement thought she had run away from her new home and back to Wirt County, although her family didn't believe she would do that. She had no history of being a runaway and left behind all of her personal belongings.
Gerard Schaefer, one of South Florida's most brutal serial killers has been named as a suspect.
Schaefer, a one-time Martin County police deputy, has been linked to the deaths of 20 or more girls and young women between 1969 and 1972, including at least two other girls from Pompano Beach. His victims ranged in age from 9 to 25.
It is a strange coincidence, but Debbie may have known the serial killer.
Schaeffer worked with her father and was at the family home both before and after Deborah disappeared.
But that seems to be a dead-end street, because Schaeffer was murdered in prison.
"I think that he abducted her and killed her just like he did other girls," said a family member.
Four years after her disappearance. Debbie's father died of a heart attack.
All these years later the Lowe family continues their search to find out what happened to the 13-year-old.
After years of heartache and worry, Debbie's mother died in 1995, strangely the same day that Gerard Schaefer was murdered in prison.
It was bitter irony.
Information: Broward Co. Sheriffs Office 954-765-4321.