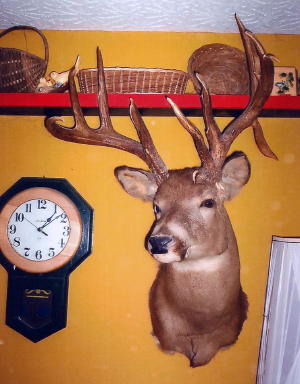 Award-winning 15-point buck killed in
Calhoun in 1974 by Bill Jarvis of Chloe
Bill Jarvis of Chloe said he has never seen one like it since he killed the 15-point buck in 1974.
After being mounted, the head was recognized by being entered in the "Whitetail Hall of Fame" in Charleston.
He killed the deer on Sang Run on the Charter Badgett Farm with a 100 Winchester 308.
Jarvis continues to display the trophy head around the state.