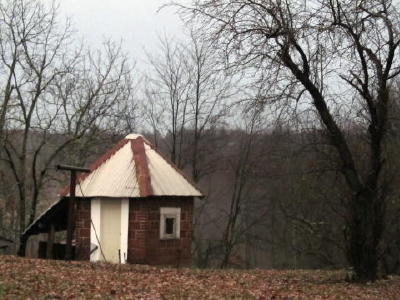 Powerhouse that brought electric to Hur in the late 1920s
By Bob Weaver
The speed of technological improvement continues to speed-up, not withstanding the amazing inventions and accomplishments in the past 150 years.
Those accomplishments and improvements now utilized by families in the mountains of Appalachia, often slowly.
Growing up in the backwoods in the Village of Hur, I experienced 18th century life, gas-mantled and kerosene lights and the joys of the outhouse and chamber pots.
It is with some amazement that my McCoy family, with little resources, was always trying to provide improvements to make life a little better.
The Everett McCoy family, surviving after his early death, managed to bring electric lights to their household and their country store in the late 1920s and early 1930s. Everett was a brother to my grandfather John Ira McCoy.
Electric did not come to the community until the early 1950s.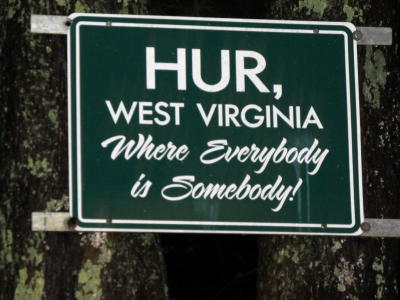 The McCoy boys, with the support of their mother Ida, purchased and installed a six-volt battery powered plant charged by a windmill, wiring the house and store with dangling light bulbs.
In the mid-40s, visiting the house and store, those low-watt bulbs would knock my eyes out, being use to the dimness of gaslight.
Walking up Hur Hill, I was fascinated with the squeaking windmill hooked to a generator that brought power to a building filled with wet-cell batteries and the glow coming from the McCoy house.
Aunt Ida and her son Cleo, both invalids, enjoyed reading and letter writing under a light bulb, and Cleo made daily entries into his diary, which I now have in my possession.
Before his death in the late 1940s, during World War II, Cleo wrote letters to countless Calhoun men in that great conflict.
There was plenty of "work-brittle" ingenuity during a time when the economy was agriculture, with a small boost from oil and gas royalties.
My grandparents, with an assist from their boys, managed to install a bathroom during the Great Depression, running water to a sink, a bathtub and a commode.
Water was short on the hilltops, but they caught water from the house and barn and piped it to a cistern. About once a month they fired-up a gasoline pump and pumped water up the hill to another cistern which gravitated water down to the farm house.
The old outhouse was still used at times. Grandma McCoy's dad Jim Riggs, a widower, was brought to the house to spend his last days before dying in 1940.
He was use to his primitive habits down on Buckhorn and declined to use either the outhouse or bathroom, preferring to retire to a field and do his business on a split-rail fence.
Old Jim, much like some of us today, had problems adapting to the new technology.
See SUNNY CAL JOURNAL - Jim Riggs' Journey