BEAR NOW PLAGUE HONEYKEEPERS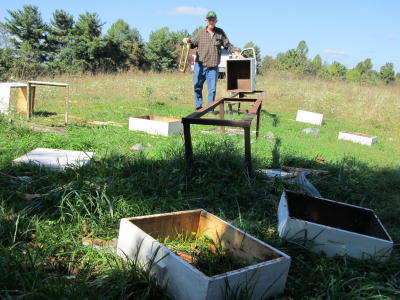 Bear have a field day getting to honey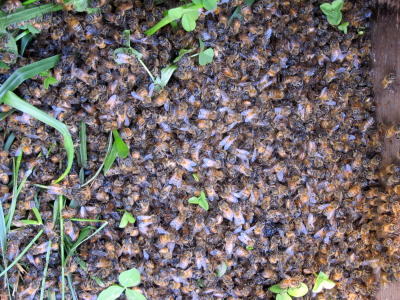 Thousands of bees have died following intrusion
Oct. 2011
Children generally read a story about a bear endearing itself to honey, climbing a tree to get the delicacy or scarfing down the honey bowl.
Crummis Creek resident Scottie Rush was angry when he went to check on his bee hives and found them raided by West Virginia black bear, their honey drenched tracks led to the left-over frames found in nearby woods.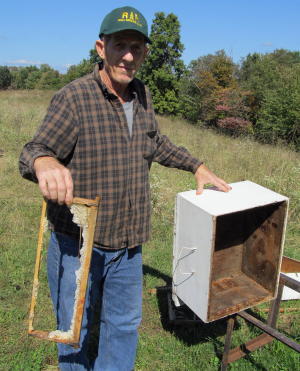 Rush says this is the second
time bear have destroyed hives
"The hives are a total loss," Rush said, he has invested about $1,500 in his honey enterprise. He is a member of the West Central Beekeepers Association.
"They had a field day with the honey," he said, noting that most of the bees had already died.
Rush said bear destroyed some of his hives last fall.