2011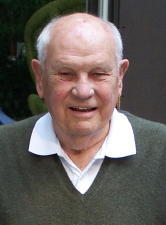 Former Grantsville native Major Carlton "Buck" Weaver, a man of the Greatest Generation who served as Marine fighter pilot in World War II and Korea, has died in Charleston, South Carolina at age 90.
He never forgot his Calhoun roots, treasuring every memory of his youth to earn a college degree in engineering and become a long-time executive with Ashland Oil.
Buck was a scrupulous genealogist and collector of rare Trans-Allegheny maps, his large collection donated to Marshall University.
His daughter Mason was once a TV newscaster for WSAZ-TV.
See WEAVER RECALLS EARLY GRANTSVILLE DAYS - Earns His Wings