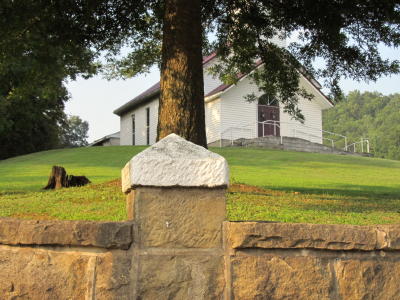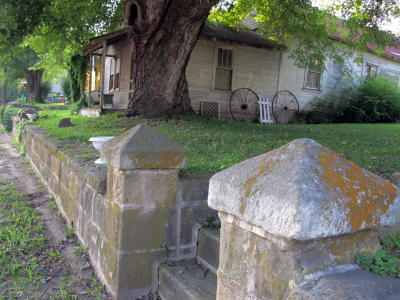 Depression era stone walls
along Arnoldsburg's main drag
Arnoldsburg has an array of stonewalls reflecting a time past when the country plunged into the Great Depression. The WPA walls were constructed during the 1930s.
It was the making of work by the WPA and the NYA and other government programs, that caused the walls to be built.
Calhoun men came out to work on the cut stone projects to receive a small check.
Reflecting on the Calhoun projects, one must think about the hard labor and sweat it took to create them.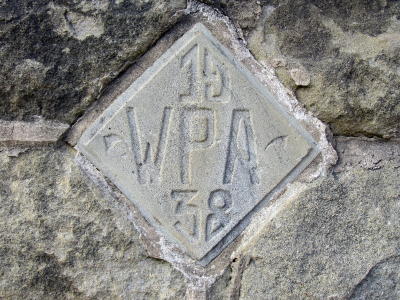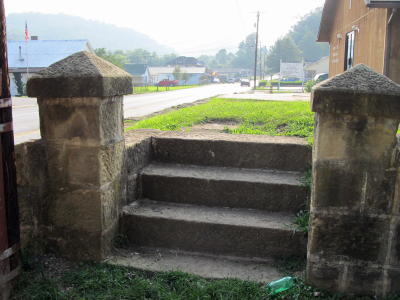 Hundreds of Calhoun men came out to earn
a meager paycheck during the Great Depression
See LAST GREAT DEPRESSION CREATED STONE WALLS