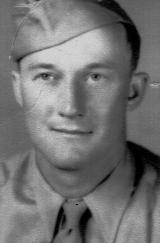 Robert Joseph Vincent, 92, passed away on June 17, 2011 in Orlando Florida. He was formerly from Stinson, West Virginia and Bloomington, Indiana.

He was born to the late Hershall and Ada Vincent on April 14, 1919. He was preceded in death by brother's Everette, Kenneth, John Vincent, and sister Maud Yost Arnold.

He was married to Jean Knotts Carte, formerly of Chloe WV, and later to Agnes Sorrells, both now deceased. Robert was the father of six children, Judith Chaney, Helen White, and Charles Vincent all of Charleston WV, Sandra Black of Madison IN, Robert Vincent Jr. of Woodbridge VA, and Greg Vincent of Bloomington IN. He had 13 grandchildren, 14 great grandchildren, and 4 great-great grandchildren. Robert is survived by long-time loving companion Pat McHale of Orlando FL.

Robert was raised in Calhoun County WV. He attended school there as well as several churches, and was a member of Shock Church of Christ in Shock WV. He had many wonderful stories about the people and places of Calhoun County, and never forgot it was home.

As a young man he farmed with his father and brothers. He worked in plants in Akron OH, and later was a construction foreman in Charleston WV and Bloomington IN. Robert served in the CCC, and then in the Army. He served in Central Europe and France during WWII, earning a Purple Heart. He also served in the Air Force during the Koren War.

Robert's remains will be buried in the National Cemetery, at Pruntytown WV, with a private service in the near future.