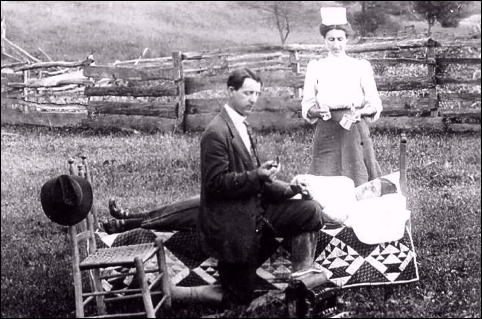 Dr. Archibald D. Adams of Minnora, patient is Ann
McKee, female standing is Vietta Boggs, about 1900
(Photo courtesy of Janet Marks and Paul Greathouse)
Dr. Archibald D. Adams (1851-1930) was an early Washington District physician, likely a physician who got his degree through short-term attendance at a "medical school," or received his diploma through the mail.
Dr. Adams married his second wife, Elizabeth Conley, daughter of George C. Conley of the Minnora area in 1906.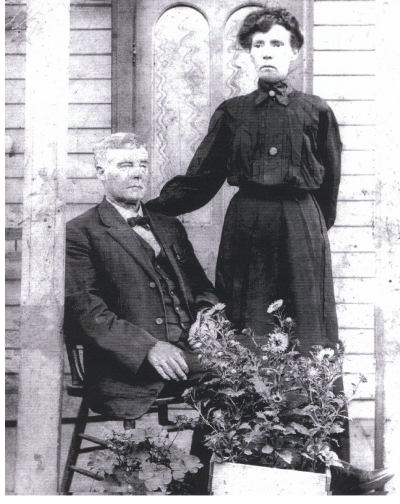 Dr. A.D. Adams and his 2nd wife,
Elizabeth Catharine Parsons Conley
The photo was likely posed in fun, demonstrating a doctor giving care to a patient.
Adams was a son of Thomas Jefferson Adams and Eleanore (Johnson) Adams. He was born in Monroe County, Ohio, and in the same county married his first wife Mary Barbara Holday.
Dr. Adams took up residence in Calhoun County in 1879, engaging in practice as a physician and surgeon in several communities, including Grantsville and Stumptown.
He is buried in the Lamb Cemetery.