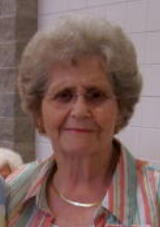 Nila C. Osborne, 91, of Broadmore Assisted Living, Hurricane, West Virginia, and formerly of Grantsville WV, passed away May 9, 2011.

She was born July 30 1919 to the late Harold and Delia Wilson Kight.

In addition to her parents she was preceded in death by her husband, William Carl Osborne and her eldest son, James R. Osborne.

She is survived by her daughters, Judy D. Gregory (Bill deceased) of Bristol TN, Doris J. Campbell (Joe) of Scott Depot WV, Barbara L. Campbell (Michael) of Big Springs WV; a son, Carl Ray Osborne (Sandra) of Big Bend WV; 5 grandchildren and 6 great grandchildren.

Nila was the oldest living member of the Five Forks Community Church at Five Forks WV, where she had taught Sunday School and Bible School. She was a former member of the Calhoun General Hospital Auxiliary and a former 4-H Club leader.

Funeral services will be conducted by Rev. Alfred Hickman and Rev. Jason Poling at Stump Funeral Home in Grantsville at 3:00 p.m. Friday, May 13th. Viewing will be from 1:00 p.m. until time of the service. Interment will be in the Pleasant Hill Cemetery.

In lieu of flowers, memorial donations may be made to Five Forks Community Church, c/o Sandra Osborne, 403 Broomstick Rd., Big Bend WV 26136 or to Hospice 1606 Kanawha Blvd. West, Charleston WV 25312.