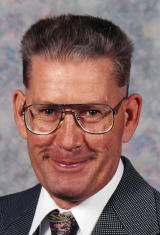 Donzie Darrell Hackney, 63, of Walton, West Virginia, died Sunday, April 24, 2011 in Jackson General Hospital, Ripley.

He was born February 29, 1948, at Kettle, Roane County WV, a son of the late George and Tiney Moore Hackney.

In addition to his parents, he was preceded in death by three brothers, Paul, Ancil and Romie Hackney; three sisters, Lemmel Thomas, Beula Rhodes and Connie Thomas.

Donzie was a retired laborer and attended the Hemlock Pentecostal Church, Ravenswood.

Survivors include two sisters, Phyllis Brown of Mars Hill NC and Linda Nichols of Walton; one brother, Lovell Hackney of Belpre OH.

A graveside service will be held Saturday, April 30 at 11:00 a.m. in the Shaffer Cemetery, Walton, with the Rev. Darrell Tackett officiating. There will be no visitation.

John H. Taylor Funeral Home, Spencer WV is in charge of arrangements.