VILLAGE OF RICHARDSON COMES ALIVE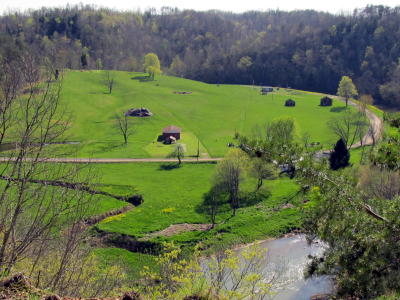 View of long-gone Village of Richardson, absent are hotels,
stores, a mill, livery, barber shop, physician's office,
stables, houses and people, photographed high above the
valley of the West Fork of the Little Kanawha (Bob Weaver Photo)
It might be difficult to imagine once prosperous Richardson, which sprung to existence before the Civil War. The main village essentially faded by 1940.
Richardson once had more citizens than the town of Grantsville.
Today, absent structures, it is a pastoral field, overlooked by a cemetery, where many of its' prominent citizens repose.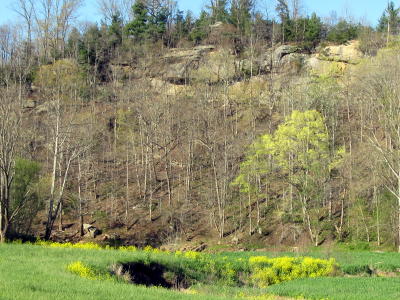 Rock cliffs above the village, once a harbor
for dens of bobcats, now populated by coyotes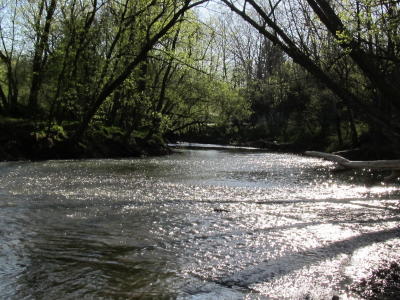 The West Fork of the Little Kanawha, from Creston to
Chloe, once had packet boats bringing supplies upstream
For stories on Richardson, use 'SEARCH' at the top of the Herald's main page.