Last week was "a dead of winter" kind of week, with snow and the temperatures falling to near zero, a typical kind of winter from days of yore.
There was a melting and warming trend this weekend, at least with sunshine, but the temperature is dropping toward single digits Sunday night.
CHILLY CALHOUN LANDSCAPE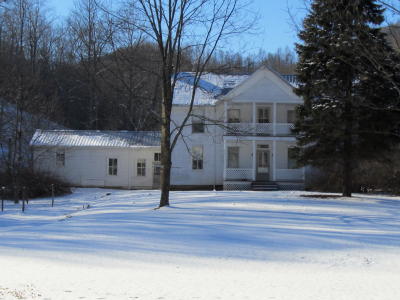 "Mammy Jane" Jarvis homestead on Oka Road,
site of the novel "The Legend of Mammy Jane"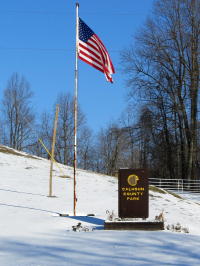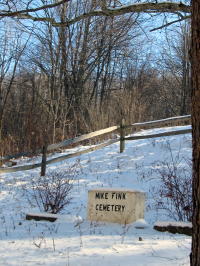 County Park chilled down (left); the burial ground of
Mike Fink and unknown Indian, who destroyed each other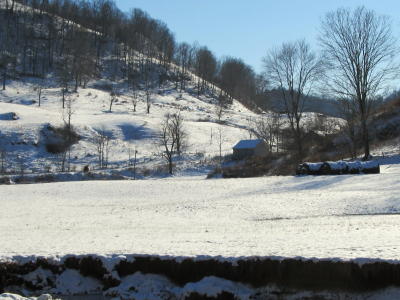 Farmland along Beech Creek (Milo-Oka Section)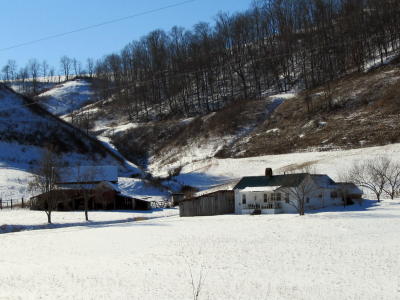 Calhoun farmhouse and farm in Milo-Oka area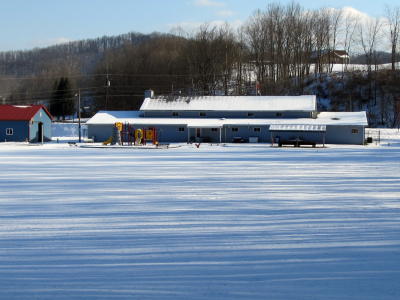 Fields of play near Arnoldsburg Community Building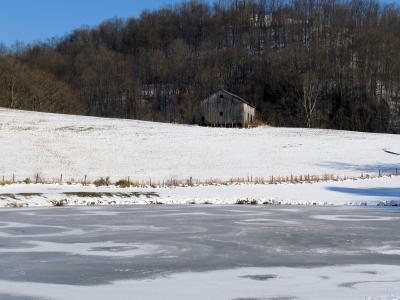 Farm pond near mouth of Crummies (Crummis) Creek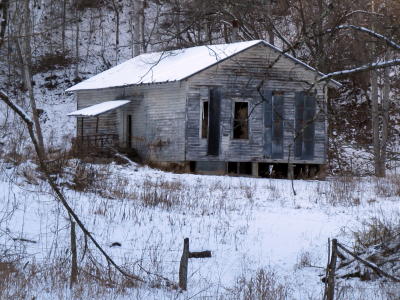 The original Orma Elementary school, one
of over 100 that once scattered the county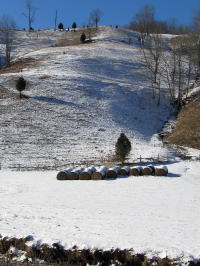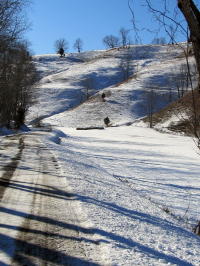 Landscape in the "dead of winter"