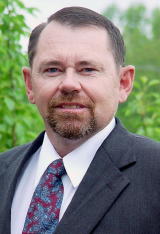 Franklin Ray Mitchell, 61, of Chloe, West Virginia, died Tuesday, November 23, 2010, on his farm, while deer hunting.

He was born March 8, 1949, in Redding, California, a son of Bobbie Ray Mitchell of Aurora, CO and the late Muriel Genevieve Hagerman Mitchell.

Mr. Mitchell was a retired Senior Medical NCO, with the U.S. Army. Also, he had worked as education counselor at Park College, Aurora, CO and a safety loss control officer for a cable company in Washington State. He enjoyed his work as a private contractor, working on his farm in Calhoun County.

In addition to his father, survivors include his wife, Carolyn R. Richmond Mitchell of Chloe; two sons, Patrick and Anthony Mitchell; sister, Gail Wyatt of Redding CA.

A funeral service will be held Sunday, November 28 at 2:00 p.m. in the John H. Taylor Funeral Home, Spencer, with the Rev. Wilmer "Bud" Richmond officiating. Burial, with military honors, will be in the Minnora Cemetery, Minnora.

Friends may call Saturday from 6-8 p.m. at the funeral home.