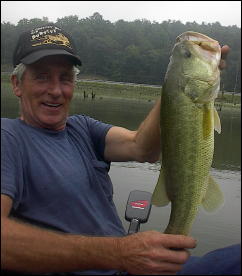 Roger Dale Wears, 63, of Orma, West Virginia, passed away November 14, 2010 at Charleston Area Medical Center, General Division.
He was born in Kanawha County, a son of the late Raymond and Dorothy Wilson Wears. He was a former employee of the Hoover Company in Ohio.
Surviving are his wife, Ruth Ann Wears; and children, Edgar (Jennifer) Wears of Canton OH, Robert Wears of Michigan, Larry (Melissa) Joseph of Arnoldsburg WV, Tammy Joseph of Grantsville WV, and Christina Wears of Canton; grandchildren, Anthony Joseph, Andrew Milhoan, Alexis Joseph, Makayla Rainsburg, Justin Gerber, Carl Gerber, Brittany Kearns, Thomas Kearns and Matthew Kearns, Joseph Cline, Holly Wears, Nicole Bailey, Rhonda Bailey, and Michael Bailey; and dear friends, Hayward Helmick and Donald Greenlief.
In addition to his parents he was preceded in death by children, Loyde, Gertrude and Roger Wears, and a grandchild, Issac Wears.
Friends were received at Stump Funeral Home in Arnoldsburg Wednesday, November 17.
A private family service will be held at a later date.