ANSWERED: WHERE IS THIS HORSESHOE IN GRANTSVILLE?
(04/21/2022)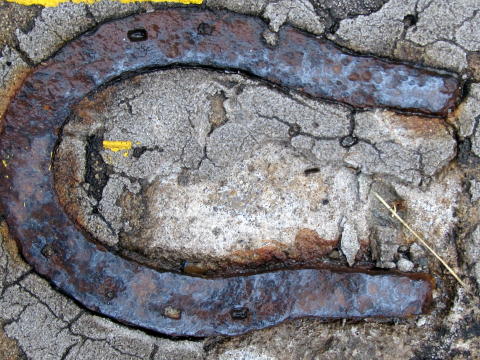 Where is this horseshoe embedded in concrete on the streets of
Grantsville for good luck, likely over 70 years ago, or longer?
Several readers replied with the answer. It is in the sidewalk
at the corner of Mill and Court Street. Sorry, no prizes.