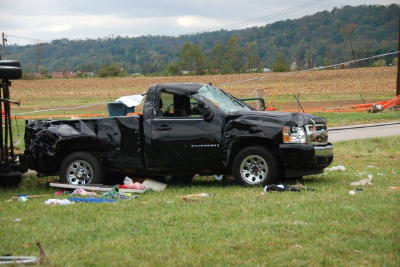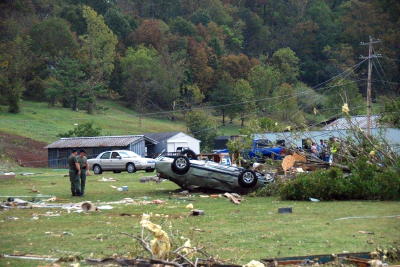 Tornado destroyed houses, mobile homes and vehicles
in Belleville area (Photos for Herald by Dan Kemper)
Sept. 2010
Belleville area residents have been working to start the process of cleaning up, repairing homes and damaged property from Thursday night's tornado.
Belleville resident Larry J. Freeman, 57, was the only fatality resulting, but several residents received injuries and have been hospitalized.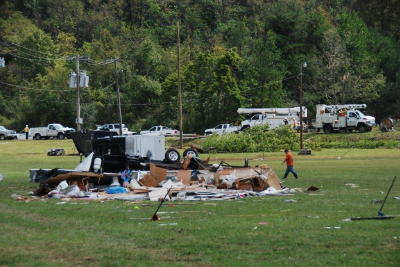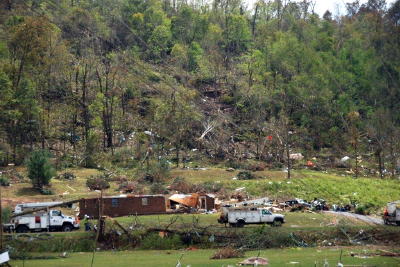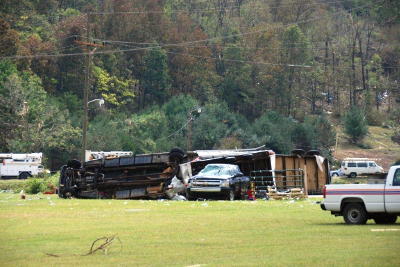 One person died, with several injured as wind hit
130 miles per hour (Photos for Herald by Dan Kemper)
While a dozen or more structures and homes were leveled, many others received heavy damage.
The tornado made its way up the Little Kanawha River valley and set down at Palestine, Wirt County, or a different tornado struck that area.