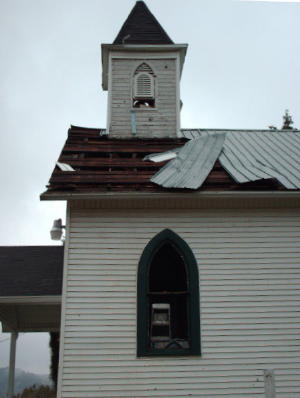 Roof torn from Palestine's Bethesda Baptist Church,
windows are blown out (Photo by Stormy McCoy Fought)
2010
The National Weather Service confirmed at least four tornadoes Thursday with severe damage. Homes and structures were destroyed, one man is dead and a couple dozen people were hospitalized.
Two tornadoes in West Virginia, Belleville at 160 mph and Palestine, Wirt County, at 100 mph.
High winds tore a swathe through the Burning Springs area, but has yet to be declared a tornado.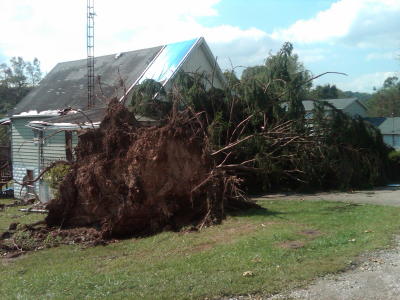 Wirt County continues to clean-up and have phone and
electric service restored Saturday, following the severe
Thursday night storm (Photos by John Griffin)