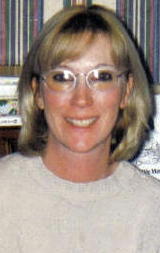 Theresa Lynn Marks Greathouse, 44, of Elizabeth, West Virginia, passed away July 14, 2010.

She was born May 24, 1966, the daughter of Marvin and Beverly (Cline) Marks.

She was a 1984 graduate of Wirt County High School. She enjoyed spending time with her family and working in her flower gardens.

She is survived by her parents; two sons, Zack Greathouse of Morgantown WV and Samuel Greathouse of Cowen WV; brother, Mike Marks of Mineral Wells WV; two sisters, Lisa Marks of Woodbridge VA, and Yvonne (Rick) Mason of Elizabeth; nieces and nephews, Courtney Marks and KLM Singleterry of Woodbridge VA, and Bob, Joe, Levi and Harlie Mason, all of Elizabeth; paternal grandfather, Burt Marks of Palestine, WV; several loving aunts, uncles, cousins, nieces and nephews; and her dog, Toby.

She was preceded in death by her maternal grandparents, Bob and Vonne Cline; paternal grandmother, Agnes Marks; grandfather, Gene Coe; brother, Jim Coe; and one uncle, Leroy Marks.

Family held a graveside service Tuesday, July 20 at Mount Pleasant Cemetery, on Goundhog Ridge Road.

Arrangements by Matheny Whited Funeral Home of Elizabeth.