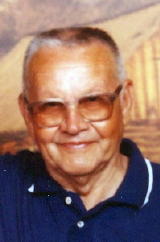 Norville Nichols, 81, of Spencer, West Virginia, died Friday, July 23, 2010, in the Jackson General Hospital, Ripley, after a long illness.

He was born May 27, 1929, in Roane County, a son of the late Benjamin Harrison and Rebecca Ray Nichols. In addition to his parents, he was preceded in death by a brother, Seldon Nichols.

Norville was a retired truck driver. He attended the Slate United Methodist Church, Spencer and the North Parkersburg Baptist Church. He was a 50 year member of the Linden Lodge No. 83, A.F. & A.M., Linden and a long time member of the Spencer Lions Club.

Survivors include his wife of 52 years Hallie Nichols; son, Tony Nichols of Ripley; daughters, Anita Colson and Tamara Moore both of Vienna; grandchildren, Caleb D. Harper with the U.S. Marines, Silverdale, WA, Tyler Colson of Vienna and James Michael Nichols of Spencer; brothers, Willington Nichols of Pleasure, KY, William B. and Alfred Nichols both of Spencer; sisters, Ethel Nichols of Wallback, Belva Smith of Spencer, Betty Longsworth of Richmond, VA and Roberta Barnhouse of Virginia.

A funeral service will be conducted Tuesday, July 27 at 2:00 p.m. in the John H. Taylor Funeral Home, Spencer, with the Rev. Garry L. Bowen and the Rev. John W. Lowe officiating. Burial, with Masonic graveside rites will be in the Otto Cemetery, Otto.

Visitation was Monday at the funeral home.