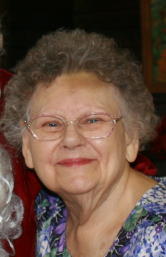 Margaret L. Lybarger, 88, of Cox's Mills, West Virginia, died Thursday, June 24, 2010 in the Minnie Hamilton Health System, Grantsville.

She was born January 19, 1922 in Bushnell, Illinois, a daughter of the late Marion and Millie Bushnell Eckles.

In addition to her parents, she was preceded in death by her husband, Jack Lybarger. Her siblings included two sisters, Francis and Laura; three brothers, Marion, Dale and Benny.

She was a homemaker and nine year resident of Gilmer County. She was a member of the Mt. Earnest United Methodist Church, Conings.

Survivors include three stepsons and daughters-in-law, Jack and Marilou Lybarger of Cox's Mills, Bill and Kathy Lybarger and Randy and Brenda Lybarger all of Canton, IL; a stepdaughter and son-in-law, Edith Carol and Larry Parker of Glasford, IL; several step grandchildren and great grandchildren.

Mrs. Lybarger has been cremated and there will be no visitation or service at this time.

Stump Funeral Home, Grantsville, is in charge of arrangements.