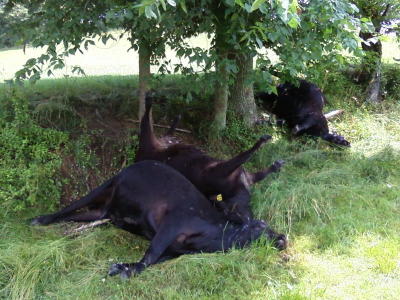 Three cows died instantly after tree was struck by lightning
A lightning strike killed three cows near Cabot Station early morning in July, 2010, the animals had likely been seeking shelter, huddling under a tree on the old Hardman Farm.
A strike in Putnam County in June, 2014, killed about 10 cows.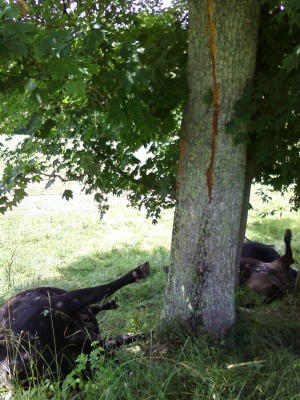 Tree was split by lightning strike
Owners Dick and Dan Morris discovered the dead livestock Tuesday afternoon.
The strike actually split the tree, said the Morris'.
Hardman Bend is just off Rt. 5 along the Little Kanawha River.