By Bob Weaver 2010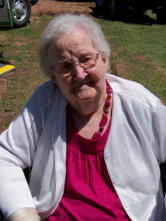 Ninety-two-year-old Frances Yoak Davis (left) returned to her home church on Norman Ridge Saturday for a special service held in her honor.
Davis, who resides at Minnie Hamilton's long-term care, is the longest living member of the long-closed Fairview-Norman Ridge Methodist Church.
The church has recently been given new life, saving it from further decay, according to Jim and Evelyn McCormick of Grantsville, who have been assisting volunteers in scraping and painting the structure.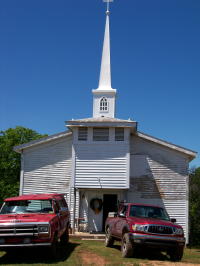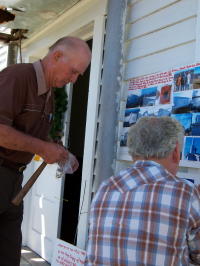 Church has new steeple; Jim McCormick
and friends display improvements
There is an addition of a new church steeple, donated by former Calhoun resident Jeff Richards, who attended the church as a youth.
The steeple was built by Amish crafters in North Carolina.
Richards and his friends recently lifted and installed the steeple on the church which rests on a high knoll on Norman Ridge.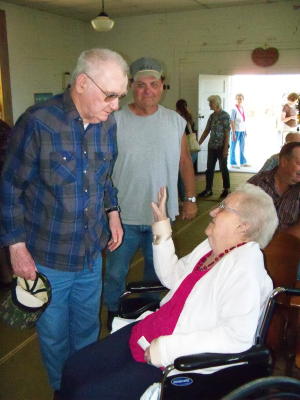 Ms. Davis visits with family
and friends before service
A number of former members and their families attended the service Saturday.
Davis is is the daughter of the late Agnew "T" and Ellen Metz Yoak, coming from a family of 14 children.
Note: Ms. Davis is now deceased.