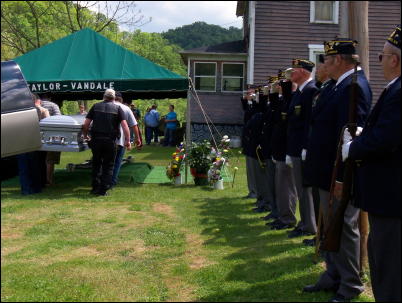 Gale being returned Saturday to his West Fork Valley home ...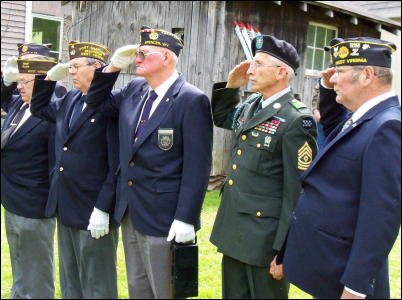 ... with comrades giving a final salute
2010
During the past several years, the Herald has recorded and photographed the erection of flagpoles and flags at dozens of Calhoun and regional cemeteries by American Legion Post 5959 of Grantsville.
One of the dedicated crew to hoist Old Glory, a vet of the Korean War, has been Gale Tanner, who dutifully showed up to assist with the on-going project.
Gale was deeply-rooted in the West Fork Valley sod, his father Albert was a descendant of the early Tanners that came to Roane and Calhoun.
A week or so before he died, he was at his final flag raising at the Lynch Cemetery.
Saturday, some of his old comrades came to his farm on the lower West Fork where is was being buried, and gave their final salute to Gale.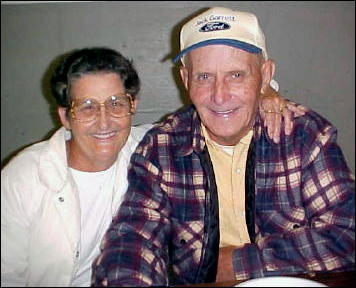 Gale Tanner and wife Frances celebrating
their 50th wedding anniversary in 2005
Hur Herald "Search" for flag-raising stories.