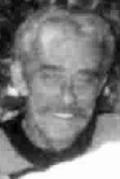 Wilbert H. "Bud" Kellar, 74, passed away March 4, 2010, at his home in Norton, Ohio.

Born in Grantsville, W.Va., he moved to Ohio after marrying his childhood sweetheart, Patsy Ann (Ferrell) who preceded him in death, January 2005.

He is survived by sons, Tony, Danny, David, JeRome; step daughters, Robyn Bowen, and Rhonda Krunich; brothers, Paul and Roger; sisters, Maxine Hricko and Ruth Dick; four grandchildren and five great grandchildren.

A graveside service was held March 8 at Ohio Western Reserve National Cemetery. A memorial service was held at noon at Southwest Church of Christ, with Pastor Nathan Robinson officiating.

In lieu of flowers, donations may be made to Cox Funeral Home, 222 Norton Ave., Barberton, OH 44203.