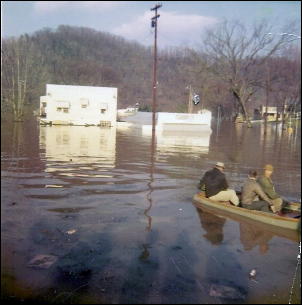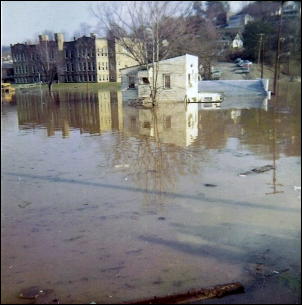 This is a tortuous tale that starts at the old Calhoun
County High School during the record-breaking 1967 flood in March.
By Bob Weaver
It was a record Calhoun flood - 1967, also the year award-winning Calhoun football coach Wayne Underwood suddenly died from a heart attack at old Calhoun High School.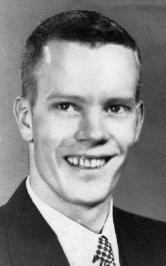 Coach Don Weaver (left) a protégé of Coach Wayne Underwood, was awakened to discover Grantsville was surrounded by rapidly rising flood waters. Residing on Mill Street, he told his wife Ruth he was going to the football field to check on what athletic equipment could be salvaged.
What happened next is a tortuous tale that Weaver says "Is a story about my ignorance."
"The football field was a giant lake, the water much higher than usual, you could see the water rising," said Weaver.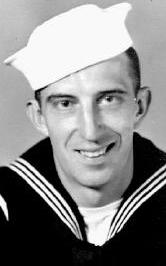 Weaver discovered Leon Yoke (right) well-known local businessman and sports supporter, "playing in the water with his power boat, having a ball."
A set of bleachers broke loose and floated over a fence and down the Little Kanawha, shortly followed by a small building used to store blocking dummies and equipment.
"Leon knew the building had equipment, and yelled at me to get in his boat, saying we could catch it, using a rope he had, and tie it to a tree," Weaver recalls.
"So we took off down the river after the building to rescue the equipment, but before we knew it, we were already at Cabot Station, about two miles below town."
"Leon pulled beside the building, with the roof just floating above water, telling me to take the line and jump on the roof," Weaver indicated, here is where any semblance of judgment left me."
The idea was to tie the building to a tree on the river bank.
With the building tethered to Leon's boat, several efforts failed, with the rapid flood water carrying the buildings and the duo down river.
Weaver, at one time, attempted to get back into the boat.
"Before long, we saw the Annamoriah Bridge (Rt. 5) below Big Bend, and Leon managed to tie the rope and building to a tree," getting Weaver back into the boat.
Weaver said the next shocker was Yoke telling him he did not have enough gasoline for two to go back upstream to Grantsville, ten miles away.
Climbing up the steep bank to Rt. 5, Weaver encountered a rural mail carrier coming across the bridge. The carrier, who had to take the back roads to Yellow Creek and then to Grantsville, gave him a lift home.
The seven hour episode ended with Weaver returning to his home on Mill Street, to discover the water at the bottom of his front door.
"My wife asked where I had been all day? I told her, just checking things out," Weaver said.
"I wonder if that mail carrier is still around 42 years later. If he is, it would be nice to hear from him," concluded Weaver.
See related story RECORD-BREAKING FLOOD STRIKES COUNTY IN 1967 - 51 Years Have Gone By