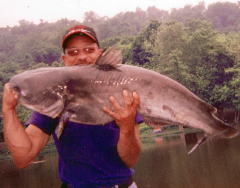 Gary Allen Starcher, II, 45, of Looneyville, West Virginia, died Friday, August 28, 2009, in Montrose, PA, after a sudden illness.
He was born August 8, 1964, at Grantsville, WV, the son of Hazel J. Jarvis Starcher Hood of Walton and the late Gary Allen Starcher. He was an employee of Gas Search, Parkersburg. He was a U.S. Army veteran and he enjoyed hunting and fishing.
In addition to his mother, survivors include his wife, Rose Starcher, of Looneyville; one step daughter, Patricia Pierce of Spencer; step father, Robert Hood of Walton; sisters, Cheryl Rotondi of Charleston, Sherry Starcher of Walton, and Dee Starcher of Spencer; step grandchildren, Stephanie and Michael Keeney; two nieces, Keisha Brown and Renata Epling; nephew, Christopher Brown; two great nieces, Hailee Jaskowiak and Rehanna Robateau.
A funeral service will be conducted Tuesday, September 1, 2009, at 2:00 p.m. in the John H. Taylor Funeral Home, Spencer. Burial will be in the Wayne Cemetery at Beech, Calhoun County.
Friends may call Monday from 6-8 p.m. at the funeral home.