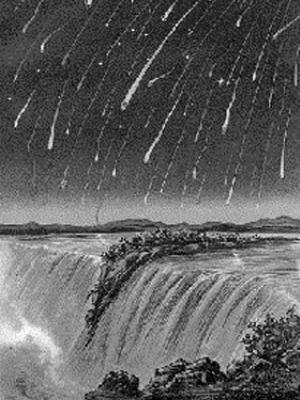 SHOOTING STARS - Newspaper sketch from 1800s
Calhoun County is one of the best places in the USA to look at the night sky.
The Perseid meteor showers are here again.
At times, they have offered spectacular displays that could almost take your breath away.
The pieces of cosmic rock vaporize, and the super-heated air around them glows, creating the spectacle.
About 100 meteors can be seen an hour under ideal conditions at the peak of the Perseid Meteor Shower.
The sky will be bright with some moonlight, hiding most of the meteors.
The meteors continue to cascade for about a week before and after.