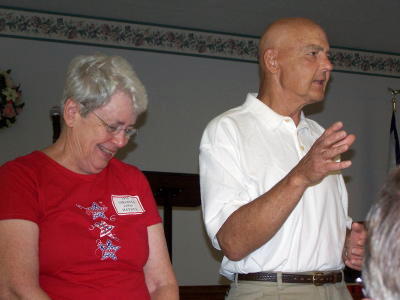 Vearl and Virginia Long Haynes returned to
Calhoun for 50th high school reunion in 2008
By Bob Weaver
Former Calhouner Vearl Haynes, about 70, has died in Arizona following a long battle with cancer.
Haynes was the son of longtime West Virginia state policeman Lloyd and Lillie Haynes, graduating with the CCHS Class of 1958.
Haynes and his wife Virginia Long Haynes returned to Calhoun for the 50th reunion of his class in 2008.
Vearl is survived by brother Voras Haynes.
In 1958 the Everly Brothers big hit was "All I Have To Do Is Dream," and throughout his 12 years of school in Grantsville, Vearl dreamed of working close to nature, like a forest ranger.
His dream was fulfilled.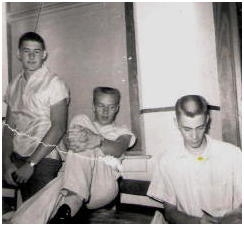 1958 photo (L to R) Vearl, Dr. William Barnes and
Dr. Lewis Ferrell, have all been taken by cancer
Complete obituary will follow when available.