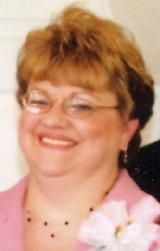 Leah Pearl Truman, 45, of Left Hand, went to be with the Lord, Monday July 6, 2009, at home, surrounded by her family.

Leah always had a smile. She found happiness serving God and caring for her family. She was a lovely Christian woman, full of happiness and joy. She had a quiet caring spirit, touching everyone who had the honor of knowing her. She was blessed with a talent for music that expressed her love of God and joy of praising Him for all who heard her. Her love for her family was endless. She touched the lives of many with her smile and laughter.

Leah was born Thursday June 18, 1964, in Charleston, a daughter of Mardell Nichols McGlothlin of Left Hand and the late Roy W. McGlothlin.

She was a receptionist at the Smile Center, Charleston. Also, she was a loving Christian woman and lifetime member of the Left Hand Independent Baptist Church, Left Hand.

In addition to her mother, survivors include her husband, Kenneth E. Truman of Left Hand; son and daughter-in-law, Benjamin and Shannon Truman of Left Hand; daughter and son-in-law, Miranda and Michael Smith of Newton; son, Ethan Truman at home; one granddaughter, Olivia Truman; sisters, Carolyn Scarbro, Barbara Dye and Teresa Keaton all of Left Hand; brothers, James McGlothlin of Left Hand and Wayne McGlothlin of Wallback; numerous nieces, nephews, great nieces and great nephews.

A funeral service will be held Friday, July 10 at 1:00 p.m. in the John H. Taylor Funeral Home, Spencer, with the Rev. William Buddy Mairs officiating. Burial will be in the Snodgrass Cemetery, Left Hand.

Friends may call Thursday from 5-9 p.m. at the funeral home.