REMEMBERING WILLARD JONES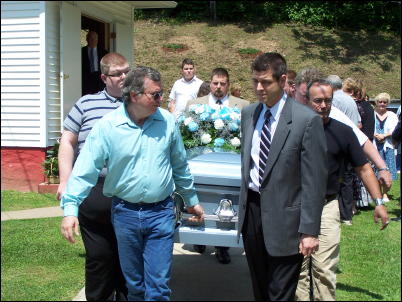 A large number of family members and friends attended the funeral yesterday for the "Mayor of Five Forks" on Leading Creek.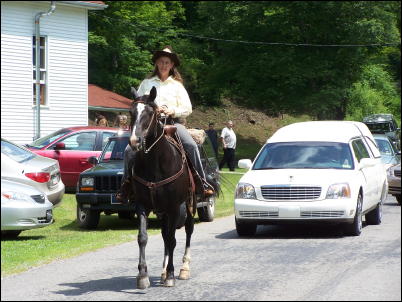 Willard's long-time horse Shadow with rider Barbara Norman led
the funeral cortège to the Saunders Cemetery, the horse seemed
to be aware of his friend's death, shedding a tear from its' eye
By Bob Weaver 2009
It was an uplifting country funeral, remembering the life and times of 91-year-old Willard Jones, whose character left a print across the Calhoun landscape.
The funeral service honored him, his music, storytelling, faith and good natured character.
"It's going to be hard for Al's Barn to continue without him, but there is hope," said friend Al Hogan.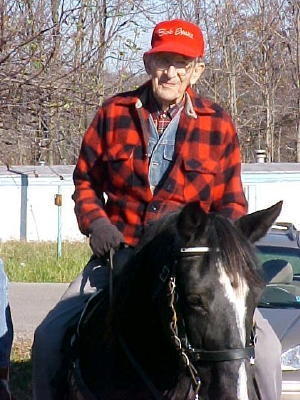 "But who could pick up his act and start singing those old mule skinner songs, rarely heard in today's world," Hogan asked.
The Herald will be hard pressed to find an astute weather prognosticator.
Willard jokingly claimed he had become so famous on the Hur Herald, he thought about starting WillardJones.com.