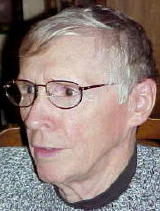 Lowell Claude Weekley, a Christian, died June 24, 2009. He was born September 25, 1932.

He was preceded in death by his wife, Janet Thompson Weekley, his father Fred Weekley, mother Opal Weekley, mother Lear Weekley, sister Glenna Pilgrim, brothers Robert Weekley and Loy Weekley, son Dale Weekley and grandson Timothy Merchant.

He is survived by brothers, Paul (Sandy) Weekley of Knoxville, TN, Bill (Marty) Weekley of Wooster, Ohio, Carroll (Carol) Weekley of Parkersburg, WV, Larry (Sutchai) Cottrell of Orma, WV; sisters, Sharon (Bill) Hill of Limeboro, MD, Geneva (Jim) Lucas of Kingman, AZ, Barbara (Larry) Travis of Worthington, WV; brother-in-law, Herb (Dian) Thompson of Ashland, VA; daughters, Chris (Dave) Merchant of St. Albans, WV, Laurel Johnson of St. Louis, MO; son, David (Sandy) Weekley of Elizabeth, WV; 6 grandchildren, 6 great grandchildren, many nieces and nephews, great nieces and nephews, and great-great nieces and nephews.

Funeral services will be held 1 p.m. Sunday, June 28 at Stump Funeral Home, Arnoldsburg, WV. Interment will be in the Minnora Cemetery.

Friends may call at the funeral home from 7 to 9 p.m. Saturday.