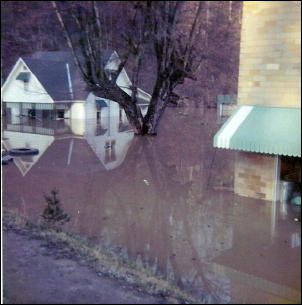 House next to the old Gibson's Store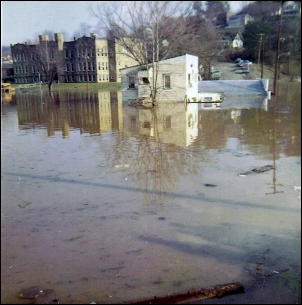 Water surrounds old Calhoun High School
(Photos courtesy of Tim Miller)
The 1967 flood will long be remembered by many residents of Grantsville as a time of great upheaval, unexpected moving, much of it done during a heavy downpour of rain.
The record breaking flood crested at 43.9 feet, with many locations flooded for the first time.
Many families were suddenly made homeless in the middle of the night.
Former Calhouner, Dr. Tim Miller wrote "What I remember most about this was that everybody in school had to get typhoid shots. Someone came to the high school, and everybody got one."
"And those typhoid shots are nasty, arms were sore and swollen for several days," he said.
Miller took the flood photos.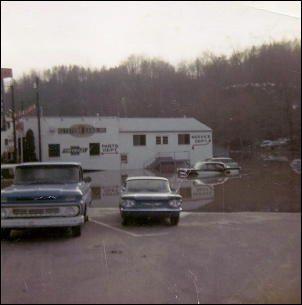 Burch Chevrolet, now Hardman Supply, gets flooded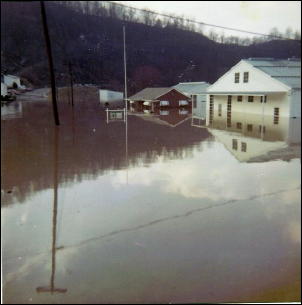 Old Hope office area under water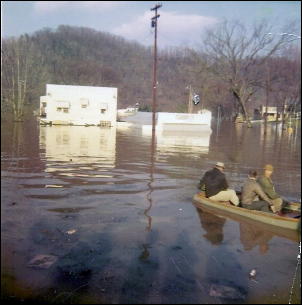 Barr Store in South Grantsville virtually covered