By Bob Weaver 2002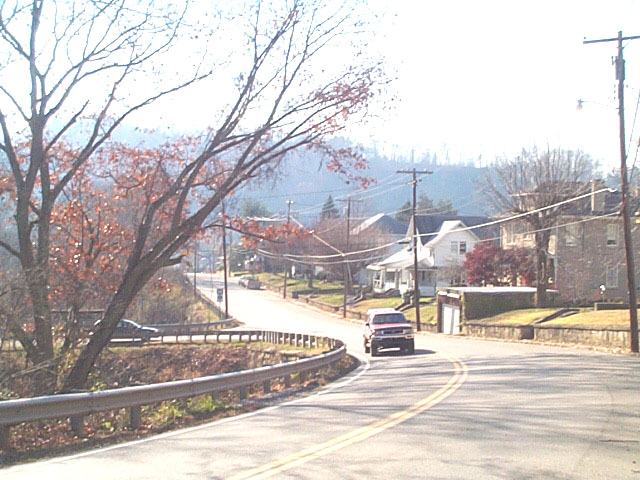 Jennings and Wilma Nicholson lived on High Street, a house of music where kids trudged up the hill to "take piano"
A reward of publishing The Herald is hearing from former Calhouners, far and wide. Some of them are crossing the threshold into terminal reminiscence, a fuzzy condition which allows long term memory to recall the very best of one's youth.
In my case, it is unfortunately linked to an obsessive desire to share it with everyone.
An e-mail last night from Betty Dotson Renick, who now resides in Florida, reminded me of two long-time piano teachers in Grantsville, Louvern Burns Powell and Wilma Nicholson. Dozens and dozens, if not hundreds of kids, took piano lessons from the two women.
Betty kindly provided a list of the students of Wilma Nicholson from the 1940's and 50's. She once lived on High Street above the Grantsville Grade School with husband Jennings and son Bill.
I believe Mrs. Nicholson is still alive in Florida, near her son, who I believe works for Greyhound. Bill was an outgoing and friendly guy, a person most folks will likely remember.
Betty's "who's who" list of up and coming piano players performed at a recital on May 20, 1954 at a local church.
Delores Sturms, Karen Husk, Carl Edward Smith, Leanna Cunningham, Patricia Wilson , Terry D'Orazio, Robert McDonald, Woodrow Wilson, Jurlend Gherke, Radene Gherke, Bob Snider, Louise Burrows, Linda Lambiotte, Vivian Richards, Donna Jean Yoke, Deane Stump, Betty Kay Dotson, Mary Lee Dye, Lyla Jean Stump, Janet Westfall, Sandra Huffman, Judy Hathaway, Irene Geiger, Jimmy Stump, Louise Burrows, Virginia Long, Mary Susan Hall, Betty Underwood, Sandra Stump, Sandra Huffman, Judy Gainer, Roger Kent Stump, Melba Hawkins, Sara Holliday, David Kirby, Anita Rae Gainer, Tommy Howard, Edith Poling, Tommy Howard.
The names were on a program saved by Betty's mother, Pauline Dotson. "They bring back many memories of childhood friends," she said.
Betty's dad, Clyde Dotson, was a long-time Calhoun school teacher, newspaper editor and insurance salesmen. Her only sibling, Erroll Dotson frequented my classroom at Grantsville Grade School, grades one through six.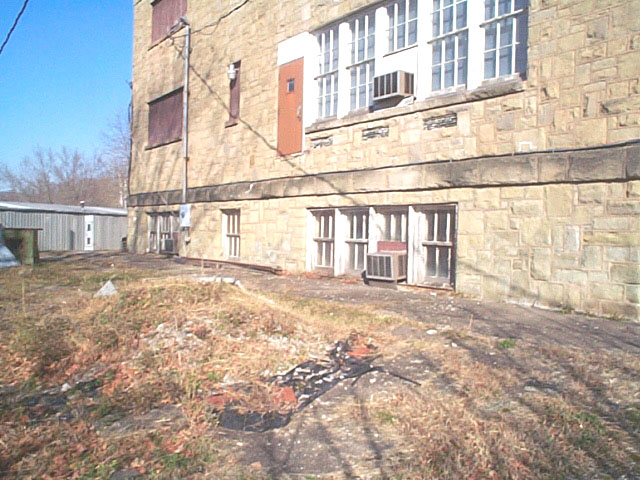 The "little kids" in the lower grades played on this narrow playground on the southern side of the old Grantsville Grade School with swings, "teeter-totter" and a merry-go-round
The main playground on the northern side of the school was a sandy field with a few hard rocks.
Also in the e-mail was this Grantsville Grade School class picture submitted by Haven Johnson, a second grade class from 1953-54.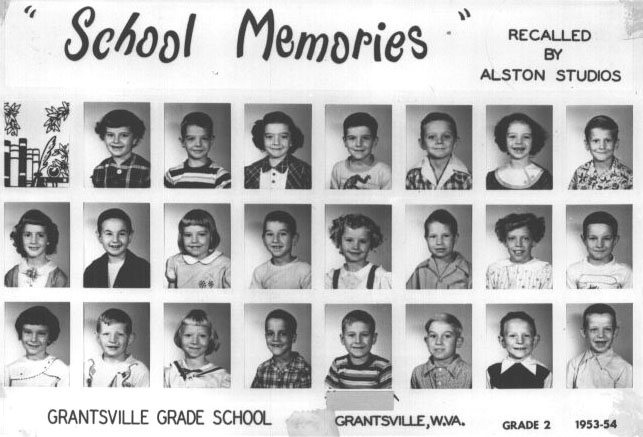 _______, Terry Fowler, Carolyn Gherke, Ernest Hathaway, John Heffner, Virginia Stump, John Braham, Colleen D'Orazio, Charles Malona, Judith Riddle, Jerry Malona, _________, David Wilson, Freda Smith, Daniel Heiney, Carolyn Vaughan, Joel Rowh, Barbara Houchin, Gene D'Orazio, Haven Johnson, ______, Joe Wilson, Albert Cain.