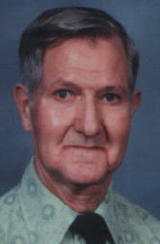 Orlando Gibson, 84, went home to be with the Lord, March 31, 2009.

He was born to Amos and Virginia Gibson in Grantsville, West Virginia.

Orlando was a longstanding member of the Clinton Freewill Baptist Church. He enjoyed square dancing and country gospel music. He loved to sing, play the guitar and the mandolin. He enjoyed vegetable gardening and taking care of his fruit trees. He truly enjoyed being outdoors. He proudly served in the U.S. Navy and worked at B & W for 36 years.

In addition to his parents he was preceded in death by his son, Terry; brother, W. B. Gibson; sisters, Ela Stutler, Edith Gray Plant and Ada Nutter.

He is survived by his wife Arlena of 61 years, son, Kenneth (Susan) Gibson; daughters, Dianne (Richard) Spicer and Candy (Jeffrey) Zawada; sisters, Eloise Hoffman; 11 grandchildren, 12 great-grandchildren and numerous nieces and nephews.

Friends may call at the Bacher Funeral Home, 3250 Greenwich Road, Norton, Friday, April 3, 2009 from 6 to 8 p.m., where services will be held Saturday, April 4th at 10 a.m. Interment at Greenlawn Memorial Park.

In lieu of flowers, donations may be made to the Alzheimer's Association, 1815 W. Market Street, Suite 301, Akron, OH 44313 in memory of Orlando.